The Deceleration Events report displays the number of rapid deceleration events and lists the greatest change in MPH experienced during those events. The Deceleration Events report can be run for a specific driver or vehicle, and driver or vehicle group.
Retrieve records by selecting a Driver/Vehicle/Group and Date Range then click [Get Results] and you will be presented with the list of available records which will also include a camera Icon for those which DTVideo was also captured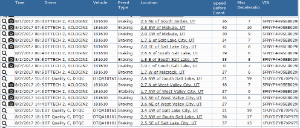 Clicking on the Camera Icon will display only the DTVideo captured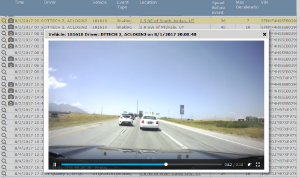 Clicking on the Row or the Magnifier Icon will display the full detail including the Second-by-Second event history and option to Toggle between Detail and Video at the upper right. 
The Critical Event graph will provides Speed, RPM, Throttle State, Brake Usage, Yaw, Pitch and Roll during the Event. The line graph shows 90 seconds surrounding the event: the 60 seconds before the event and the 30 seconds after.
When on video view, the Graph will display an Icon to indicate relative time in the Graph related to the Current Video time.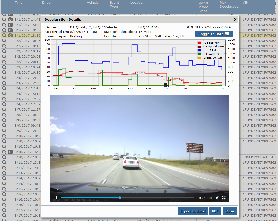 When viewing detail data the Icon will move across the graph according to the Row hovered or selected with the Mouse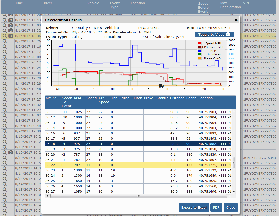 In addition to the line graph visual, the Deceleration report features a second-by-second spreadsheet breakdown of the 90 seconds around a hard braking event, featuring metrics such as cruise control usage, clutch usage, distance and bearing.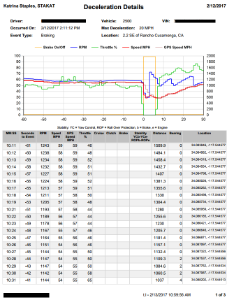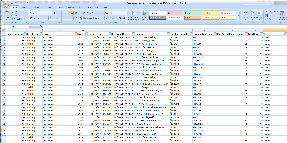 NOTE: the value of the DateTime embedded within the video is in UTC/GMT