Q: Why am I not able to use the Co-Driver feature? 
A:
If you have a co-driver on your logs and then you guys move trucks for whatever reason, the Drive Safe HOS Black Screen with Green Numbers will not show up when driving is detected. If the Co-Driver does not log into the vehicle prior to the first driver driving, you will not be able to access the Co-Driver's log. "Co-Driver(s) Info missing - try again later" message will show up when you press the Co-Driver button.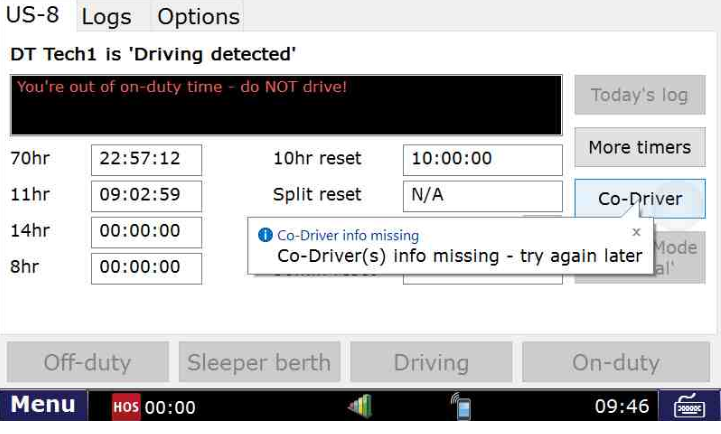 For instructions on using the Co-Driver feature, Click Here
Drivertech's Technical Support Line: 866-331-8785
Information on the functionality of the Co-Driver feature
Related articles
Related articles appear here based on the labels you select. Click to edit the macro and add or change labels.