Skip to end of metadata
Go to start of metadata
How-to Turn On Wifi for all trucks
Step-by-step guide
As soon as each units reboots that will start using the new settings and start searching for this Wifi Access Point. 
This will happen automatically and will not require any interaction from any of your drivers. 
Below are the steps used to add the Wifi Settings. You can use these same steps to add up to 10 different Secured Networks.
Log in FleetWatcher - http://fw.drivertech.com/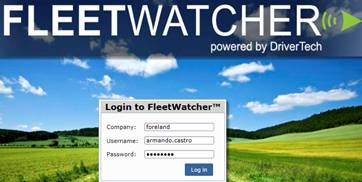 Click Management
Click System Settings
 
Click "Company Groups"
Click "Magnifying Glass"
Click "(Your Company Name)"
 
Click "Edit"
 
Scroll down
For your First named "Network 1:" Copy and Paste your SSID under the "SSID" column
For your First named "Network 1:" Copy and Paste your Password under the "Key" column
 
For your Second named "Network 2:" Copy and Paste your SSID under the SSID column
For your Second named "Network 2:" Copy and Paste your Password under the "Key" column
You may enter 1 or up to 10 different Networks setup.
Scroll up
Click Save
Related articles